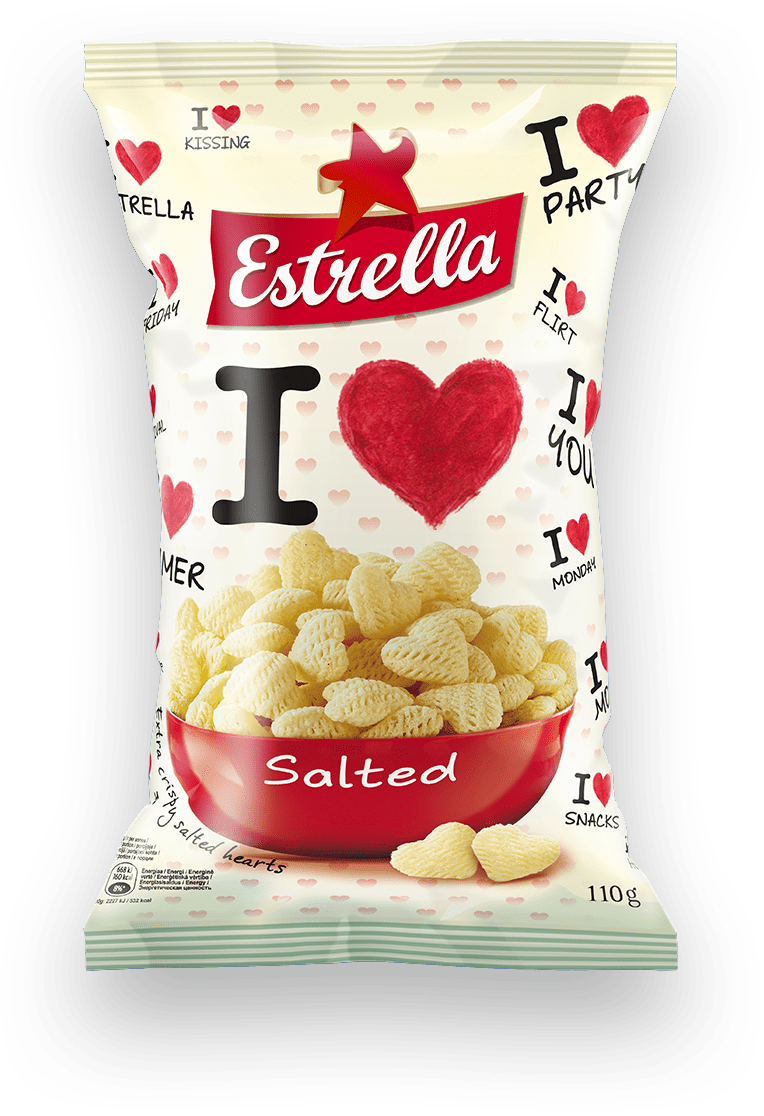 Nutrition declaration
100 g
Fat (of which saturates)
32 g (2,4 g)
Carbohydrate (of which sugars)
58 g (1,1 g)
Have a snack, don't let your stomach bite
Don't bite other, nosh some Estrella! Omniomniom...a good time!
More on the product category
Ingredients
Heart Shaped Crispy Snack with Salt
Ingredients: potato starch, dehydrated potato, vegetable oils (sunflower, rapeseed), rice flour, seasoning (maltodextrin, glucose syrup, dextrose, salt (2,3%), onion powder, yeast extract, flavouring, acid (citric acid), tomato powder, caramelized sugar, lovage, tapioca flour), colour (turmeric extract, paprika extract). May contain traces of MILK and WHEAT.
Pack sizes: 110 g